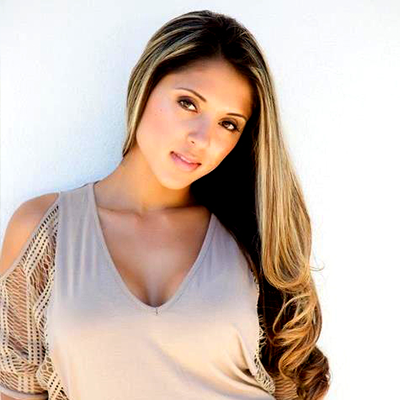 A local girl from Kailua, Hawaii, Ashley Jardine is also a model represented by Wilhelmina Hawaii. Her diverse modeling experience includes fashion shows, music videos, and promotional modeling. Nationally, she was a contestant in the Maxim Hometown Hotties contest and was scouted by Playboy.
Ashley is also the founder and owner of Caddy Cuties Hawaii created in 2011. While working a promotional event at the Sony Open, Ashley was approached by attendees wanting to bid for her caddy services in the silent auction. Unfortunately, she was not one of the caddies up for bidding. Later, a group of golfers offered to hire her to be their caddy for the day. She said yes, and that's how Caddy Cuties Hawaii was born.
Caddy Cuties Hawaii has grown to become a select group of beautiful and professional-trained ladies. Trained by professional golfer Bruce Maeda, the girls are versed in the language and rules of the game of golf. Her company can provide caddies for individuals, groups, charity events, and corporate events. They also serve as hosts at corporate, award, and other functions.