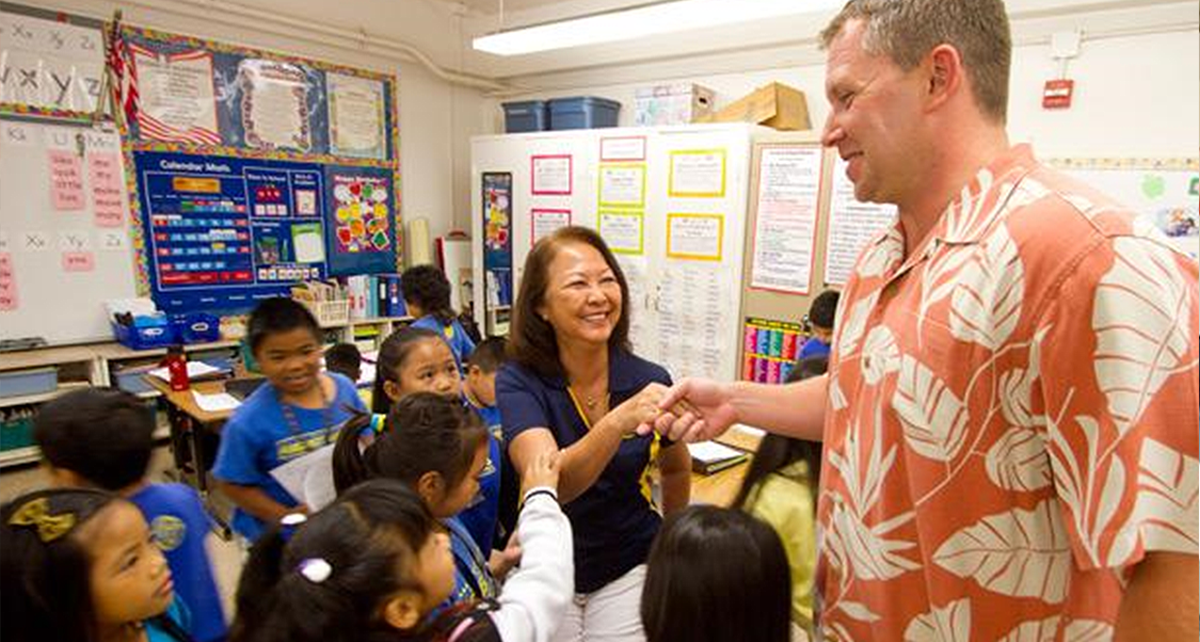 Students at four Waipahu public elementary schools will have cooler learning environments following a donation by Cutter Buick, GMC, Mazda of Waipahu. The dealership's recent donation enabled installation of air-conditioning units in 12 classrooms at August Ahrens Elementary, Honowai Elementary, Kaleiopuu Elementary and Waipahu Elementary schools.
"Standing in classrooms during the middle of the day was challenging, and watching children sit in front of fans, many with sweat dripping down their faces, was really disheartening," Cutter Automotive Galleries co-owner Jarrett Cutter said in a statement.
Other businesses contributed to the effort as well, including Fujitsu Hawaii, which donated several air-conditioning units and exhaust fans; Airmasters Hawaii, which performed the installation; and KM Electric, which did the electrical connections.
The chosen classrooms were hand-picked by the principals of the recipient schools, and the units were installed during spring break to avoid disruption of class time.
"Our Waipahu schools extend a sincere mahalo to Cutter for a generous donation that will enhance our students' educational experience," Rodney Luke, complex area superintendent for Pearl City-Waipahu, said in a statement.
Cutter was inspired to make the donation by a commentary on Hawaii News Now by General Manager Rick Blangiardi that highlighted the plight of students.
"We wanted to do something for the families that have supported us over the years," Jarrett Cutter said. "We wanted to make a difference."