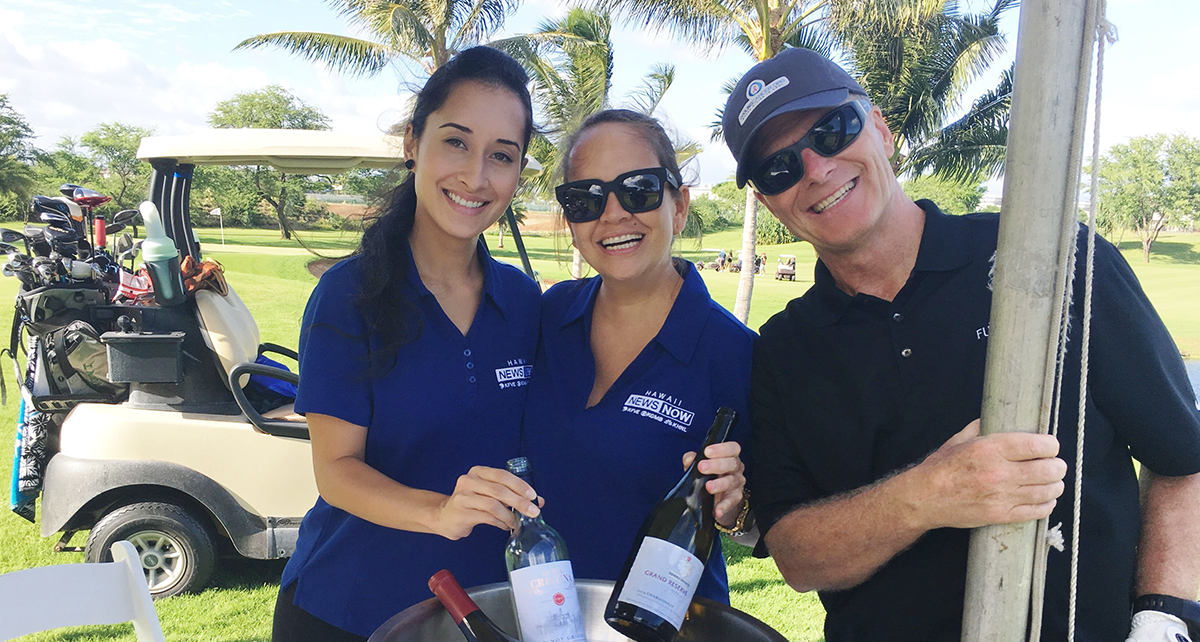 CoolingCancer Golf Tournament – September 2, 2016
With the previous years' success of the CoolingCancer tournament, it's no surprise that this year's tournament sold out quickly once again. Because of last year's rain out, the tournament featured double prizes making it an awesome incentive for our golfers to play their best game. Golfers were treated to various beverages and delicious food on the course. We are grateful for the many of our vendors and local business owners that helped make this tournament a success by donating prizes, food, water, beverages, money and their time. We are pleased to announced that the 2016 tournament raised $50,000, all of which will be donated to the University of Hawaii Cancer Research Center. Thank you all!
2016 CoolingCancer Golf Tournament Photo Gallery.
4th Annual CoolingCancer Tournament Makes Midweek.